Leslie Wood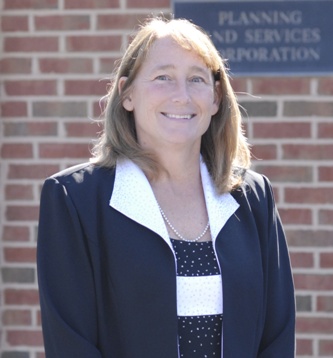 Leslie began work with Chase and Associates CPAs, PC in September 1986, as a staff accountant. She is now the Firm's tax manager and is a part owner in the firm. Leslie graduated from Stonewall Jackson High School in Manassas. She graduated cum laude from Radford University in May 1985 with a Bachelors of Business Administration degree in Accounting and received her CPA license and designation in October 1986.
Leslie is married and has three grown children who were involved in community activities and attended the City of Manassas Public School System. Leslie was an active supporter of the sports activities they have been involved with. She is a past secretary of the former Manassas Area Soccer Association now known as NOVAFC. Additionally, she was a member of Junior Women's Club of Manassas. She is a member of the American Institute of CPAs and The Virginia Society of CPAs
Leslie works primarily with small businesses and their owners, seeing them from the start up phase through to the mature stage of business. She specializes in income taxes of individuals, corporations, partnerships and estates. She also has the responsibility of dealing with the IRS and assisting businesses and individuals with settling various tax issues. Leslie also assists clients with financial statement preparation and accounting services.